Книги раздела "Книги по психологии"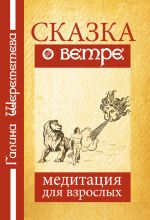 +
16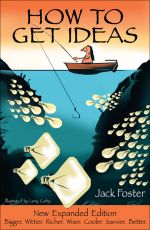 +
12
A revised and expanded edition of a bestselling classic–more than 90,000 copies sold of the first edition This new edition includes to completely new chapters Cleverly weaves together exercises, stories, quotations, and illustrations to offer a fun and practical guide to idea generation How to Get Ideas shows you–no matter your age or skill, your job or training–how to come up with more ideas, faster and easier. You'll learn to condition your mind to become "idea-prone," utilize your sense of humor, develop your curiosity, visualize your goals, rethink your thinking, and overcome your fear of rejection. Jack Foster's simple five-step technique for solving problems and getting ideas takes the mystery and anxiety out of the idea-generating process. It's a proven process that works. This expanded edition of the inspiring and enlightening classic features new information on how to turn failures to your advantage and how to create a rich, idea-inducing environment. Dozens of new examples and real life stories show that anyone can learn to get more and better...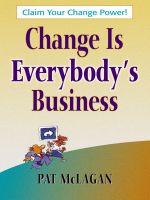 +
12
Change Is Everybody's Business challenges readers to realize the power they have to make things happen-to support, stymie, or redirect change. Pat McLagan draws on her thirty years of experience consulting on change projects worldwide to outline the beliefs, character traits, and actions that will enable anyone to welcome change and take advantage of it rather than fear and resist it. Taking a conversational approach to a serious subject, she uses stories, examples, and illustrations to drive home the message that everybody in an organization has the power to make changes for the better. And she includes questionnaires throughout the book that enable readers to evaluate how ready they are to make the most of change. Change is happening all around us, both planned and unplanned. How we react to change determines personal success and self-esteem, and ultimately the success of the entire organization. Change Is Everybody's Business will show readers precisely what they need to know to become more conscious participants in determining their own destiny at work-and in...
+
12
It is shortlisted for the Chartered Management Institute's Management Book of the Year award 2012. What's a rookie manager to do? Faced with new responsibilities, and in need of quick, dependable guidance, novice managers can't afford to learn by trial and error. The «First-Time Manager» is the answer, dispensing the bottom-line wisdom they need to succeed. A true management classic, the book covers essential topics such as hiring and firing, leadership, motivation, managing time, dealing with superiors, and much more. Written in an inviting and accessible style, the revised sixth edition includes new material on increasing employee engagement, encouraging innovation and initiative, helping team members optimize their talents, improving outcomes, and distinguishing oneself as a leader. Packed with immediately usable insight on everything from building a team environment to conducting performance appraisals, «The First-Time Manager» remains the ultimate guide for anyone starting his or her career in...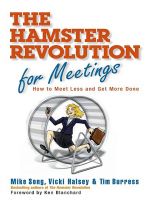 +
12
Are meetings taking over your life? You're not alone. Meet Iris, a sales director so overwhelmed by meetings that she feels like a hamster on a wheel—in fact, she's turned into one. Just in time, she meets a coach—a leading meeting efficiency expert—with a simple system that helps her regain her sanity and humanity. The coach's secret is a laser-like focus on the five biggest meeting pain points: 1. Meeting overload: Professionals waste twenty-four days a year in useless meetings. 2. Missing success ingredients: ninety percent of all professionals attend meetings that lack a clearly stated objective and agenda. 3. Virtual-meeting chaos: Disinterested participants + endless technical glitches huge amounts of wasted time. 4. Agenda adrift: Goals are missed when meetings veer off course. 5. Action distraction: Incomplete action items result in delayed projects and missed deadlines. The coach demonstrates that these five challenges are damaging Iris's career and costing the world over a trillion dollars each year. He provides practical new solutions that rapidly transform Iris from victim to victor. These solutions are tailored to the technology-driven world in which Iris lives—she discovers how to use e-calendars, PDAs, and virtual meetings to make her life easier, not more complicated. She applies the solutions, gets immediate results, and reclaims her life. The Hamster Revolution for Meetings focuses on a small number of high-impact best practices that really work. Included is a landmark case study that shows how 3,000 Capital One associates reclaimed ten days per year while improving meeting effectiveness by over 35...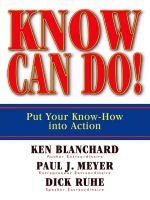 +
12
Attempting to better themselves—learn new skills, break bad habits, realize their potential—people read books, attend seminars, take training courses. And companies pitch in too, spending billions of dollars every year on professional development programs aimed at helping their employees become more effective. But in spite of what people sincerely believe are their best efforts, all too often their behavior doesn't change. The fact that it seems to be so hard to make new learning stick is an endless source of frustration for both individuals and organizations. For years Ken Blanchard has been troubled by the gap between what people know—all the good advice they've digested intellectually—and what they actually do. In this new book he and his coauthors, Paul J. Meyer and Dick Ruhe, use the fable format Blanchard made famous to lay out a straightforward method for learning more, learning better, and making sure you actually use what you learn. This engaging story identifies three key reasons people don't make the leap from knowing to doing and then moves on to the solution. It teaches you how to avoid information overload by learning "less more, not more less." You'll find out how to adjust your brain's filtering system to learn many, many times more than ever before, ignite your creativity and resourcefulness with Green Light Thinking, master what you've learned using spaced repetition, and more. At last, an answer to the question, "Why don't I do what I know I should do?" Read this book and you...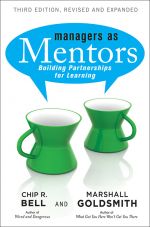 +
12
NEW EDITION, REVISED AND UPDATED This latest edition of the classic Managers as Mentors is a rapid-fire read that guides leaders in helping associates grow in today's tumultuous organizations. Thoroughly revised throughout with twelve new chapters, this edition places increased emphasis on the mentor acting as a learning catalyst with the protégé rather than simply handing down knowledge. As with previous editions, a fictional case study of a mentor-protégé relationship runs through the book. But now this is augmented with interviews with six top US CEOs. New chapters cover topics such as the role of mentoring in spurring innovation and mentoring a diverse and dispersed workforce accustomed to interacting digitally. Also new to this edition is the Mentor's Toolkit, six resources to help in developing the mentor-protégé relationship. This hands-on guide teaches leaders to be the kind of confident coaches integral to learning...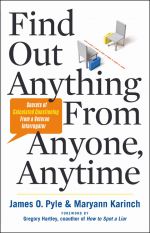 +
12
The secret to finding out anything you want to know is amazingly simple: Ask good questions. Most people trip through life asking bad questions – of teachers, friends, coworkers, clients, prospects, experts, and suspects. Even people trained in questioning, such as journalists and lawyers, commonly ask questions that get partial or misleading answers. People in any profession will immediately benefit by developing the skill and art of good questioning. Find Out Anything From Anyone, Anytime will give you the power to: • Identify and practice good questioning techniques • Recognize types of questions to avoid • Know the questions required when hearing unconfirmed reports or gossip • Practice good listening techniques and exploit all leads • Determine when and how to control the conversation • Gain real expertise fast Within professional interrogation circles, Pyle is known as a strategic debriefer – meaning there is no one around him more skilled at asking questions and getting answers. He has been training other interrogators in questioning techniques since...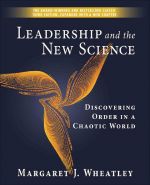 +
12
A bestseller–more than 300,000 copies sold, translated into seventeen languages, and featured in the Los Angeles Times, Washington Post, Miami Herald, Harvard Business Review, Fast Company, and Fortune • Shows how discoveries in quantum physics, biology, and chaos theory enable us to deal successfully with change and uncertainty in our organizations and our lives • Includes a new chapter on how the new sciences can help us understand and cope with some of the major social challenges of our times We live in a time of chaos, rich in potential for new possibilities. A new world is being born. We need new ideas, new ways of seeing, and new relationships to help us now. New science–the new discoveries in biology, chaos theory, and quantum physics that are changing our understanding of how the world works–offers this guidance. It describes a world where chaos is natural, where order exists "for free." It displays the intricate webs of cooperation that connect us. It assures us that life seeks order, but uses messes to get there. Leadership and the New Science is the bestselling, most acclaimed, and most influential guide to applying the new science to organizations and management. In it, Wheatley describes how the new science radically alters our understanding of the world, and how it can teach us to live and work well together in these chaotic times. It will teach you how to move with greater certainty and easier grace into the new forms of organizations and communities that are taking shape. You'll learn that: • Relationships are what matters–even at the subatomic level • Life is a vast web of interconnections where cooperation and participation are required • Chaos and change are the only route to transformation In this expanded edition, Wheatley provides examples of how non-linear networks and self-organizing systems are flourishing in the modern world. In the midst of turbulence, Wheatley shows, we create work and lives rich in...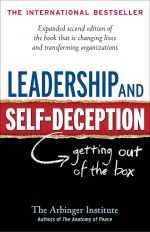 +
12
This phenomenal bestseller – over 700,000 copies sold – changes readers' lives and helps them transform their organizations. In this new edition, the text has been updated and revised throughout to make it even more readable and powerful and a new section has been added that details the many different ways that people are using the...